Inspeeration x CREAI
16 Nov 2023 15:00 - 19:00
Faculty of Design Engineering: Landbergstraat 15, Delft
Greetings to all who share a passion for creativity in innovation!
Get ready for an energetic, in-person gathering where Artificial Intelligence meets Creativity!.
In line with our tradition, we will offer interactive activities that bridge the gap between theory and practice, allowing room for both hands-on experience and deepening of knowledge.
If you want to join the event, you'll need to register through Eventbrite: Inspeeration x CREAI tickets. We have decided to go for a donation-based admission (pay what you want). Any donation is welcome, but to cover costs your donation between 25 and 100 euro is highly appreciated.
Agenda
14:30 Walk-in
15:00 Opening: Inspeeration x CREAI
15:15 Various experiences and knowledge exchange on human and artificial creativity (find below an overview of the workshops and experiences)
17:30 What does creativity research say about AI? by Mark Runco (joining remotely)
18:00 Facilitated networking and drinks at the ID Kafee
19:00 Closing (or Gateway to the next adventure…)
Workshops and experiences
Between 15:15 and 17:15 you can join various workshops and experiences on human and artificial creativity.
🤖 Overreliance on AI – Fact or Fiction? by Vera Blazevic and Sebastian Bouschery
🌪️ Managing uncertainty in designing for and with AI? Vincent Akkermans, PhD
🎨 A Neurographical exercise on what might become possible for humans if we use AI at its best Anna Naumova
🌌 Bridging the Gap Between the Metaphor of Space as a Medium of Thought and Developments in AI & Creativity Jan Lelie
🥽 Expanding the Room for creativity with VR and AI by Simone Ritter and Leo Tristan Gunawan Setiarso.
✨Desiging megaprompts with Derek Lomas
⚔️ Human and Artificial Creativity… the BATTLE by Luc Verduijn. You can join team 'human' or team 'ai' and try to win the battle!
🎨🛠️ How can AI tools benefit the creative process? Playground where you can try various AI tools and learn more about how they can be used in the creative process by various students from our minor Connected Creativity.
Learn more about the program here!
How to get there:
The event will be hosted at Industrial Design Engineering (IO) faculty, Building number 32.
Address:
Landbergstraat 15
2628 CE Delft
There has been some changes in the parking policy lately. Please read more about this at https://www.tudelftcampus.nl/accessibility/
Stay connected!
The Inspeeration team.
To Summarize
What: Inspeeration x CREAI
Where: Faculty of Design Engineering: Landbergstraat 15, Delft
When: Thursday 16 November, 2023 from 2:30pm – 7pm.
Who: Whether you're an academic, a professional, a student or just curious, this event is for you if you're passionate about AI in creativity.
Why: Because we want to bring the topic of human and artificial creativity (and its interactions) further together with you!
How: Please buy your tickets on Eventbrite. And e-mail Katrina (k.g.heijne@tudelft.nl) if you want to contribute content wise!
Lab Co-director
Lecturer
Lecturer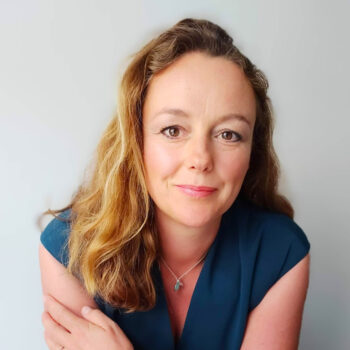 Lecturer