Overcoming the challenges of youth participation in the energy transition
"If it was a case of unwillingness on the part of one of the parties, it would have been considerably easier. But it is more a process, as far as I am concerned, of general misery than anything else. Everyone is trying to get participation done, but it's difficult."
Translated quote from an interview with JongRES representative Pelle Meurink
While youth participation in policy- and decision-making is a policy goal for nearly all municipalities, most of them feel they still have a long way to go to achieving it. The quote illustrates that everyone wants and tries to increase participation, but it is difficult to get it done. In her graduation, Eva combines the challenging topic of youth participation with the energy transition, a topic that young people are not interested in at all despite their interest in the broader and more abstract topic of climate change.
The design brief for Eva's graduation project is to design concrete tools and a complementary strategy for youth participation in municipal decision-making on the energy transition. Eva started her project at the end of August at the Participatory City Making Lab. The project's client is Citisens, a consulting firm that supports mostly municipalities in reaching and involving citizens through data, research and participation processes.
Designing for participation through participation
As facilitating participation is the goal of her graduation project, Eva wanted to ensure that the project itself has a participatory nature as well. Involving key stakeholders and experts has therefore been a core theme throughout her project so far. During the first weeks she interviewed in total 7 experts on youth participation, the energy transition and the organization and policy-making processes of the municipality. For the larger part, participation has been manifested in her project in the shape of co-creation sessions with stakeholders.
So far, Eva has been able to organize 9 (online and offline) co-creation sessions with in total around 100 participants: ranging from high school and MBO students to civil servants and from a youth council to mayors. During the sessions they explored what young people care about, how they would like to participate and what is required from the side of the municipality. The first co-creation activities – a co-creation wall for in-between activities and a co-creation session – already took place on the 2nd and 3rd day of her project at the Necker Parade, an event organized by her client for mostly mayors, aldermen and council clerks.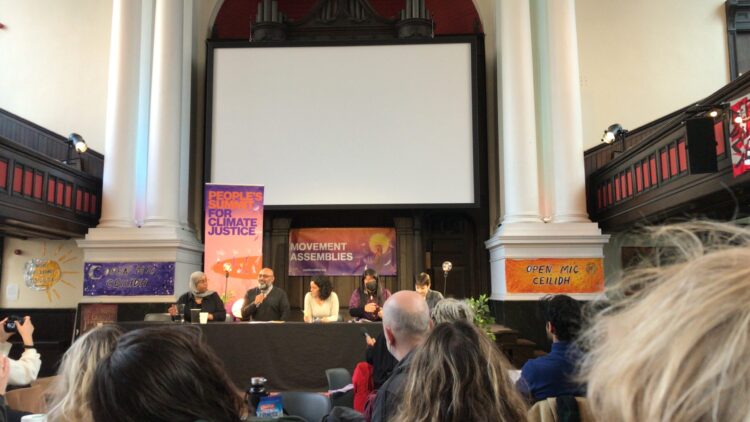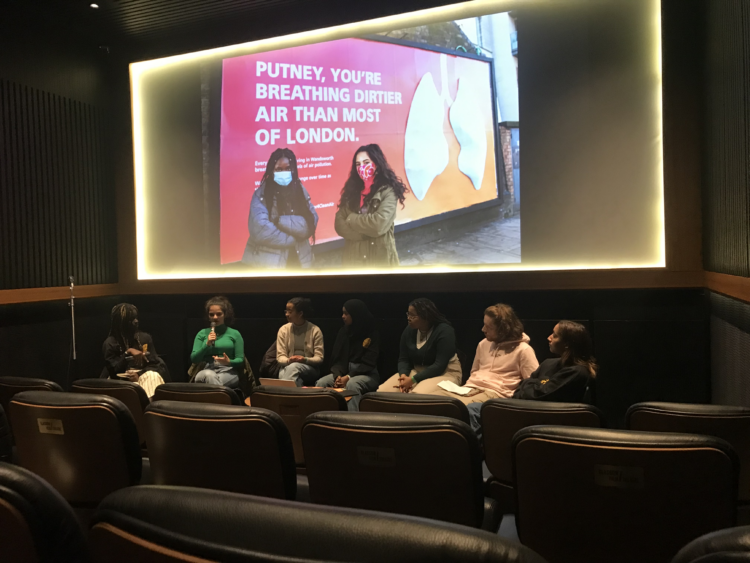 Furthermore, from the 3rd until the 8th of November, Eva had the opportunity to go to several events around the UN Climate Conference COP26 in Glasgow together with DWARS (the Dutch young greens). The activities in Glasgow ranged from a tour that focused on the 'dark side' or negative impacts of Glasgow's landmarks and history (both environmentally and socially), a debate with other young greens from across the world, panel discussions with inspiring activists and politicians, shocking documentaries and a Scottish dance night (Cèilidh) to the climate protest together with 100.000 people. Attending the activities around COP both impressed and inspired Eva, especially on the topics of climate justice and inclusivity. Seeing representatives from minorities all around the world speak up about the impacts of climate change on their lives made her determined to make inclusivity, which is one of the major challenges of participation, a core element in her design.
Learning from and about participation
From the interviews, co-creation sessions, literature and experiences at the COP26, Eva derived both challenges and key ingredients of youth participation. The major challenges for youth participation are making the energy transition interesting for young people, involving young people in a system that allows them to think freely but also helps them come up with realistic ideas, creating a mutual understanding between the municipality and young people, and making participation inclusive and transparent. So how did Eva go from there? Looking at frontrunners in the areas of participation and sustainability, she found several key ingredients that helped her generate new solutions. These ingredients are equity (giving disadvantaged groups more support so everyone can truly participate), ownership for participants, strong collaborations, and participants not only giving opinions, but taking action themselves. Equity, ownership, collaboration and action formed the basis for several concepts that she evaluated and iterated with both young people and the Citisens team.
In embracing a participatory approach, Eva tries to meet the challenge of youth participation head on. Every co-creation session is a small prototype for youth participation and collaboration with the municipality, which allows her to learn, iterate and improve. These experiences will prove valuable in the coming weeks, when Eva will detail and test her final design – of course, during several co-creation sessions with key stakeholders.
Lab Director